4 Days 3 nights Lipe + Tarutao islands.

(2 Nights on Lipe, 1 night on Magic Tarutao island)
Tour Lipe, Lipe Tour, Day tour Lipe, Half day Tour Lipe, Excursions Lipe, all tours in Lipe
Tarutao island is the historic land which is trusted to be the place between hell and heaven.
TahLoh-Wow beach looks like a lobby of Tarutao island welcoming every visitor. Look at so few people, but we have a very high expert on the Area to service you.
Lipe island is the heaven on earth. Do not worry, by this package you are having 2 nights to stay in this paradise.
Real free life is the top dream for every person. Even though it is a short holiday on Lipe island, you are going to be on it at least.
By this trip, we will guide you to snorkeling every beautiful Island and points; Double rock island, Bamboo Bulone island, Rokloy island, Dong island, Bee island, Ra-Vi island, Ja-Bang Point and Hin-Ngam island. "One for all."
Our nice resort on the beach at Lipe island- The Sampactale resort. This is the only one with a nice pool on the beach and 24 hours air-conditioning can be supplied.
Brief programs



Day 1




| | |
| --- | --- |
| 08:30 AM: | We pick up from Hat-Yai or Trang province to the pier |
| 09:30 AM: | Check in boat ticket and welcome by Jc.Tour officers. |
| 11: 30 AM: | We depart from the pier to Lipe island. |
| 12:30 PM: | We arrive Lipe island and check In at our resort |
| 13:00 PM: | Lunch will be served at the resort, take your leisure time |
| 17:00 PM: | Our tour guide will guide you around the island to see the way of islanders life, stop to take in the beautiful sunset at Sunset beach, and walk as your leisure pass the walking street on the island |
| 19:00 PM: | We serve dinner at the resort. |





Day 2




| | |
| --- | --- |
| 09:00 AM: | Take a snorkeling trip to snorkeling around the islets; Koh Hing-Ngan, Koh Jabang, Koh Adang and Koh Ravi. Use your full day time with snorkeling and beautiful places on those islands. |
| 16:00 PM: | Back to Lipe island. It is your leisure time around the island. |
| 18:30 PM: | Dinner time |





Day 3

| | |
| --- | --- |
| 07:00 AM: | Breakfast |
| 09:00 AM: | Check out from Bulone Lea island and boarding depart to Tarutao island |
| 10:00 AM: | Check in at Tarutao island. Leave the bags and come out to take a picture and see around the Pantemalaka bay of the island. |
| 12:00 PM: | Lunch and continue to discover the crocodile cave in the thick of national park. |
| 16:00 PM: | We return back to our camp (our accommodation tonight) Every one take a leisure. |
| 17:30 PM: | Our tour guide will guide you to take a most beautiful picture of sunset onto the Satun's see. |
| 19:00 PM: | Enjoy dinner at a classic nature restaurant and continue by seeing the slight picture movie about the history of this long historic island. |





Day 4

| | |
| --- | --- |
| 07:00 AM: | Breakfast |
| 08:00 PM: | 4 Wheel drive car will take you with tour guide to discover the thick safari route through the Talo Wow bay, walking to see the history of Tarutao  island (from the part to the present) See the point of walking pass between hell and heaven. |
| 10:00 AM: | We return back and pack the belongings |
| 11:00 AM: | We take the boat back to Pakbara  pier. |
| 11:30 AM: | We arrival Pakbara  pier and return back to your place in Hat Yai and Trang province. |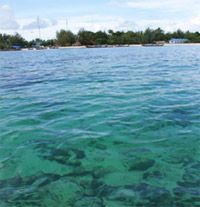 Price:

19,500 Baht/Person
(

Private Trip

, Minimum 2 People Booking)
Tour includes:
Accommodation: 2 nights on Lipe island, 1 night on Tarutao island
All meals:
Equipment for snorkeling
High expert English tour guide (private)
All entrance fee the places in the program
Insurance
---
Why Jc.Tour?:
Jc.Tour had registered for Tourism Company under the rule of Thailand Law: Both Outbound(31/01235) for around the world travel. Inbound(34/00235) for traveling in Thailand.
The right registration can be checked, and you can check for Jc.Tour at http://www.tourism.go.th
Jc.Tour is the Top Responsible and Great Service in TripAdvisor Rank.
Jc.Tour has been registering for Accident Insurance all around the world (Inbound: for travelling in Thailand and Outbound for around the world travelling). This makes sure that all the customers of JC Tour will be covered by Insurance in everywhere of the world they reach.
Before, During and After the service, you can contact us 24 hours.